Wednesday Night Prayer & Bible Study
Leonard VandenBerg Introduction to Prophecy (Revelation Study)
We are beginning our study of Revelation. Starting with Leonard VandenBerg giving us an  Introduction to Prophecy.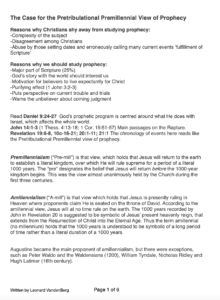 Prophecy_Overview_Notes click on text to download the PDF of all of Leonard's Speaking Notes on Prophecy Overview.

ProphecyTimeline Click on Text to download the Prophecy Timeline in PDF.
The Notes PDF also contains this chart. But if you only want to print the one page then download this one.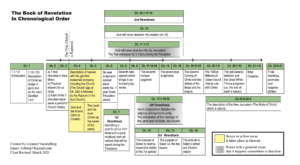 Revelation_Chart_byLV_March_2021 Click on Words to download the Revelation in Chronological Order Chart