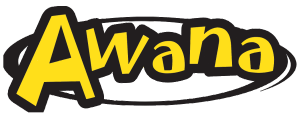 The AWANA program will be starting up on
Tuesday,  October 17th, 2017
For ages: Grade 1 (6 years old) to grade 6.
Tuesday 6:25pm – 8:00pm
For further info contact David Boisvert at 902-569-5815 or boisvert.[email protected]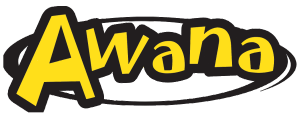 "BE DILIGENT TO PRESENT YOURSELF APPROVED TO GOD, A WORKER WHO DOES NOT NEED TO BE ASHAMED, RIGHTLY DIVIDING THE WORD OF TRUTH."
2 TIMOTHY 2:15
Welcome to AWANA
My name is David Boisvert, and I am the AWANA Commander. I have been involved in the AWANA program as a clubber and then as a leader for over 20 years. I count it a privilege to work with your children and look forward getting to know both them and you. If you have any questions or concerns, please feel free to contact me at either of the following; [email protected] or (902)569-5815.
Train up a child in the way he should go: and when he is old, he will not depart from it. Proverbs 22:6
AWANA Program
The AWANA program is a Bible based, Christ centered program whose goal is "to reach boys and girls with the gospel of Christ and to train them to serve Him". Activities include Bible reading and memorization, Bible teaching, lessons, game time and special activities. For more information, visit www.awana.org or www.awanacanada.ca.
Your Word is a lamp to my feet and a light to my path. Psalm 119:105

Club standards
 Respect your fellow club members and leaders. No bullying and No rough play!
Do not leave the chapel without permission from your leader, director, or commander.
Come to attention and be quiet when a leader begins the 5 count.
Wear your uniform and bring your handbook and Bible each week.
Participate in all aspects of the club program.

Respect the building we are allowed to use and everything in it.

Parents Can Help

Make sure your child is on time, we meet from 6:25 PM until 8:00 PM.
Ensure that your child brings their Bible, handbook, uniform, footwear, and missionary gift for the jar.
Encourage and take an active interest in your child's progress.
Help them prepare for club by assisting in handbook work (5 minutes a day
5 days per week).

Attend club events throughout the club year.

You shall love the LORD your God with all your heart, with all your soul, and with all your strength. "And these words which I command you today shall be in your heart. You shall teach them diligently to your children, and shall talk of them when you sit in your house, when you walk by the way, when you lie down, and when you rise up. Deuteronomy 6:5-7


Weather Wise

In the event that weather may be a concern, a decision will be made by 3:00 PM and an announcement will be made on radio stations OCEAN 100 and CFCY (95.1).

If school is canceled on a Tuesday, there will be no AWANA.